'Sherlocked' District Scout Incident Challenge
Posted on 18th February 2018 by Tony Brewis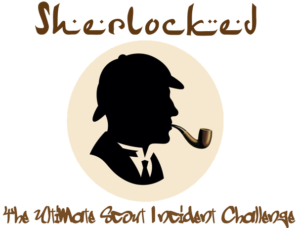 All the Scout Troops in Chester-le-Street are invited to take part in this year's District Incident Challenge – a team incident hike where you have to navigate across a night time course (without your leaders) to undertake a number of challenges.
Our theme for the event will be

 and at each incident along the route, you will be able to earn clues to 'unlock' our famous detective mystery! Each incident challenge will be a puzzle or task fit for Sherlock Holmes, which will test the skills and ingenuity of each Scout team!
For this year, we are once again camping at Beamish Museum, and the Incident Challenge will involve a journey through the past as teams navigate around the museum and its surrounding areas, with night time access only to Chester-le-Street Scouts.
The winning Scout Team will win the Brian Slack Trophy, and the winning team will have their photograph taken in period costume of the time.
All Scouts will get dinner from the 1913 chip shop, a hot chocolate supper and a simple breakfast after a night's camping
When:                        Saturday 22nd September, 10.30am until Sunday 23rd September, 12.30pm
Where:                      Beamish Museum (meet outside main entrance)
Cost:                           only £30 per Scout
An information letter can be downloaded here – Sherlocked Incident Challenge letter
The Scout Leaders of Chester-le-Street